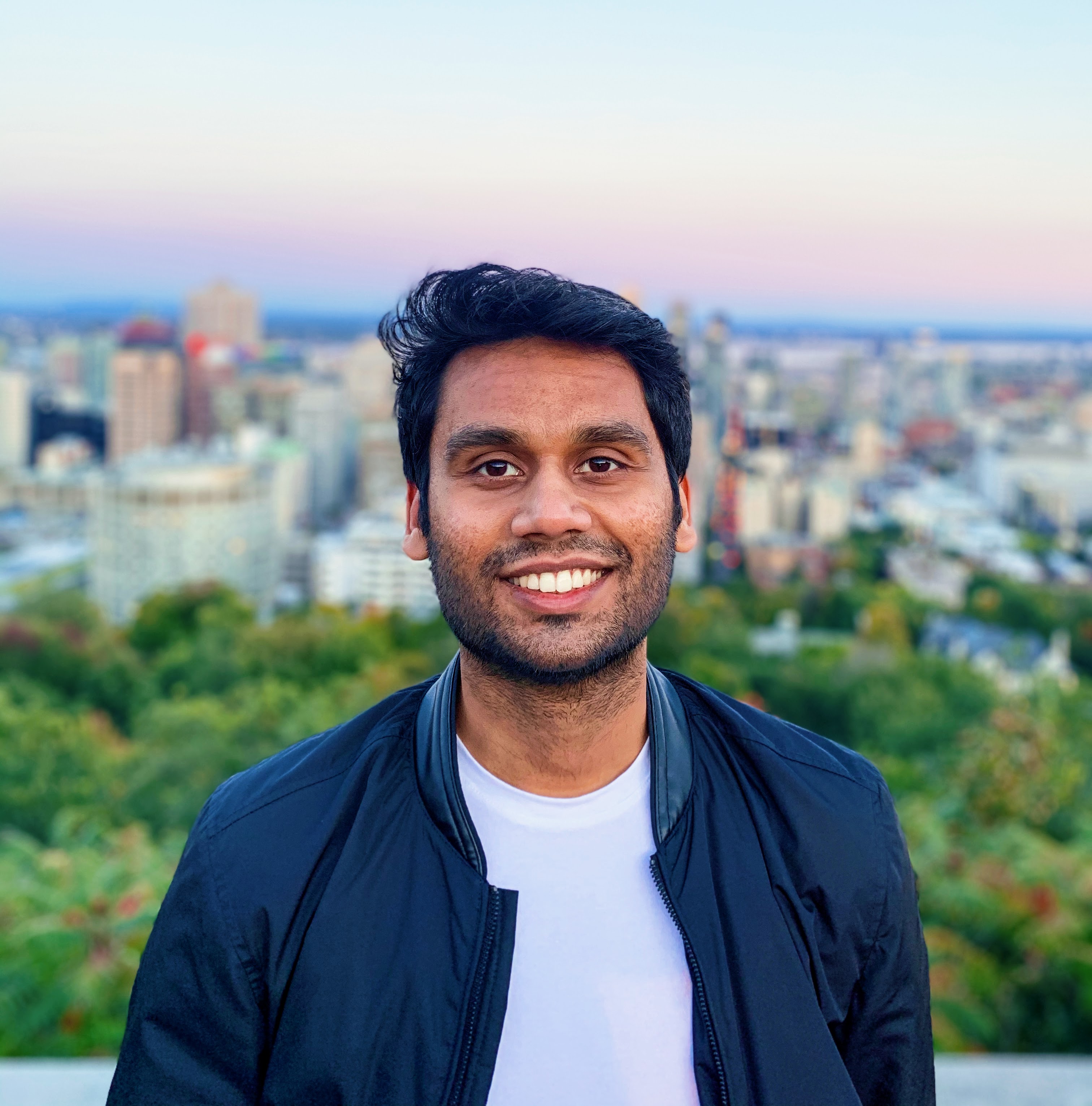 dishankbansal09@gmail.com
Namaste! Bonjour! I am a

MSc Student in Computer Science at Mila and University of Montreal. I work on robot learning at Robotics and Embodied AI Lab under supervision of Prof. Liam Paull. My current reserach vision is to leverage bayesian deep learning methods for robotics as to make a probabilistic deep robotics stack.
Before joining as Master's student, I was an intern for a year under Prof. Liam Paull. Before that I was undergraduate student at IIT Kharagpur, where I spent all of my time at AGV under supervision of Prof. Debashish Chakravarty working on perception and embbeded-control systems for autonomous vehicles.
I am a avid chess and badminton player (not professionally).